ENDER TEXTILE COMPANY
Founded in 1969 by Mr. Hüseyin GÖK, to be a leader in the textile industry in Usak. The reorientation of the company started in 1994 by Mr. Ender GÖK in Denizli, known for its world-wide highly quality cotton
From selecting the best quality cottons cultivated in the region of Denizli to weaving, bleaching, dyeing, cutting, folding and packaging to produce high quality terry and velour (velvet) products for domestic markets and international markets.
Export markets of the Company include Germany, France, Italy, Austria, England, Spain, Slovakia, Slovenia, Switzerland, Sweden, Belgium, Netherlands, Denmark, Norway, Finland, Poland, America, Ukraine, Russia, Hungary, Czech Republic, Greece, Japan.
MISSION & VISION
We're weaving tangible pleasure, an endless sensation with ultimate touch on your skin.
Our Mission
Ender Textile company aims to maintain a long-term leadership with position in the textile market segment by providing a high norm of performance and tangible quality.
We invest in operating efficiency, customers' engagement, cost effectiveness, innovation, and technology to meet our customers' quality expectation.
Our company aspires to be distinguished in being part of leader organization which take serious responsibility of environmental safety and nature-friendly.
We acknowledge a commercial success based on a sustainable profitable growth associated with development and retention of our highly qualified expert in the textile industry. Our commitment to invest in creating organizational capacities and capabilities is our top priority.
We strive to provide local market and international market with a unique quality of terry, velour (velvet) products, which meet or exceed our customer's' expectations. Our products: towels, bathrobes and home textile are carefully weaved, sized, embroidered and confection to offer an endless sensation with ultimate touch on your skin.
Our Vision
To enrich and delight the world through Terry and velour (velvet) various products.We offer families a Terry and velour (velvet) various products so they can sense tenderness and endless pleasure.
We are a textile company of promise and possibilities. Each day represents a fresh opportunity to share Our Vision, live Our Purpose.By being mindful and committed to these ideals, we uphold our founder's vision, mission and dedication to people and their well-being. And we promote an environment where we can push beyond boundaries and across borders to produce a high quality textile colorful products that help to fuel the best in everyone everywhere.
We Lead Textile industry with compassion
100%
We focus on the critical needs of adults, old people and children
100%
We produce products which meet market differences and needs
100%
We operate with accountability, reliability and transparency
100%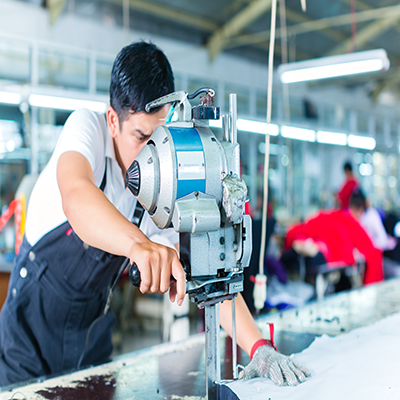 Our Capacities 
We possess high technology to help producing high quality products to meet our customers' anticipation:
WARPING & SIZING DEPARTMENT:
        

2  pieces  direct warping

        

1 Pieces  warp sizing machine

        

1 Pieces cone sectional warping machine
WARPING & SIZING CAPACITY:
        

Between 2.5 and 3 million meters per month
WEAVING DEPARTMENT:
        

12 Pieces ITEMA WAMATEX WEAVING LOOMS WITH staubli jacquard

        

4 Pieces ITEMA WAMATEX WEAVING LOOMS WITH DOOBY
WEAVING CAPACITY:
        

85 tons per month in jacquard looms

        

30 tons per month in dobby looms
CONFECTION DEPARTMENT:
     

Notcher Machine

     

Automatic length cutting machine

     

Automatic length sewing machine

     

20 Pieces width sewing machine
CONFECTION CAPACITY:
     

20.000 pcs per month for bathrobes

     

500.000 pcs per month for towels